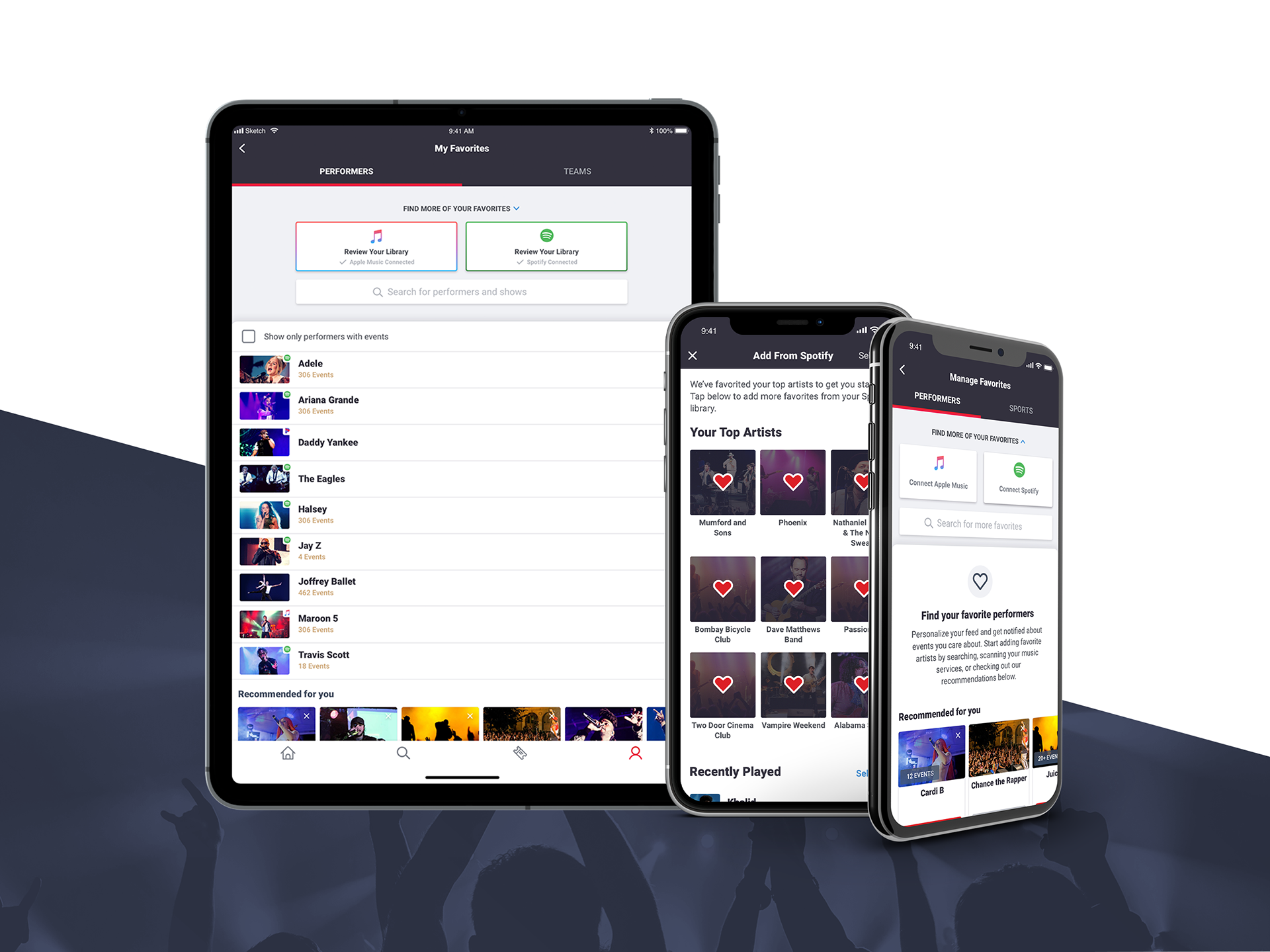 Favorites Management: Tracking Artists and Teams in the Vivid Seats App
About
As part of a broader app redesign, we decided to add a management section as a centralized place where users could view, add and remove favorite performers. Favoriting is a functionality that allows users to save artists, teams and shows that they like to their account and allows us to use that information to personalize their experience, notify them when their favorites are performing nearby and suggest other performers to them that they may like.
Research
I took a look at competitors and other apps that allow you to save products as favorites or to a wishlist. I brainstormed with product what elements and features we wanted on this screen and went over business requirements. From this research, I was able to take away some best practices for this type action and come up with functionality that we should include in this section:
- List of favorited performers 
   - separated into teams and artists 
   - links to the respective performer page
   - ability to unfavorite easily
- Filter to highlight performers with events (in season/on tour)
- Search to add favorites
- Music library scan for quick bulk favorite artist add
- Recommended carousel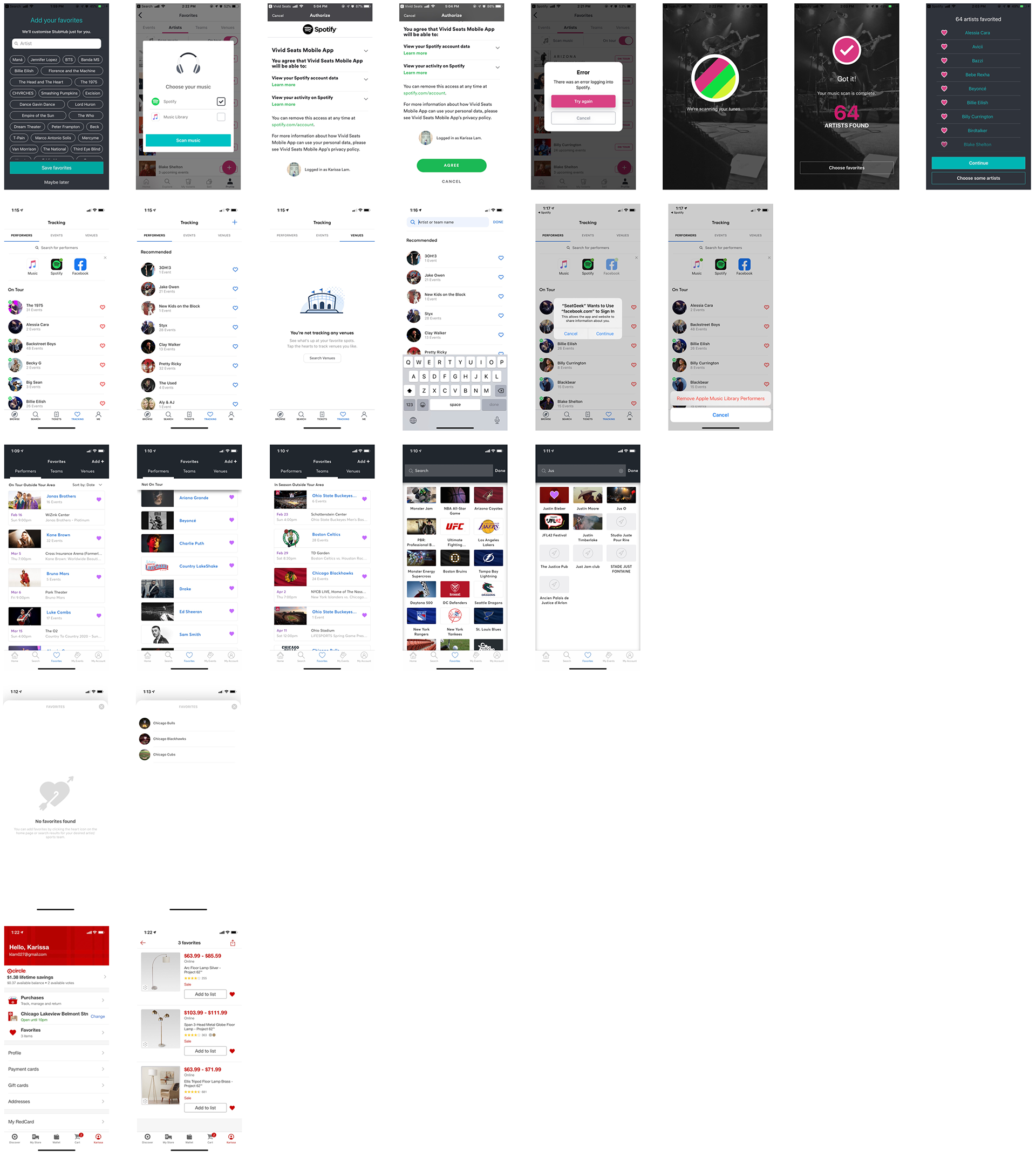 Ideation
I created a user journey map to help visualize the user experience and layout what views needed to be designed.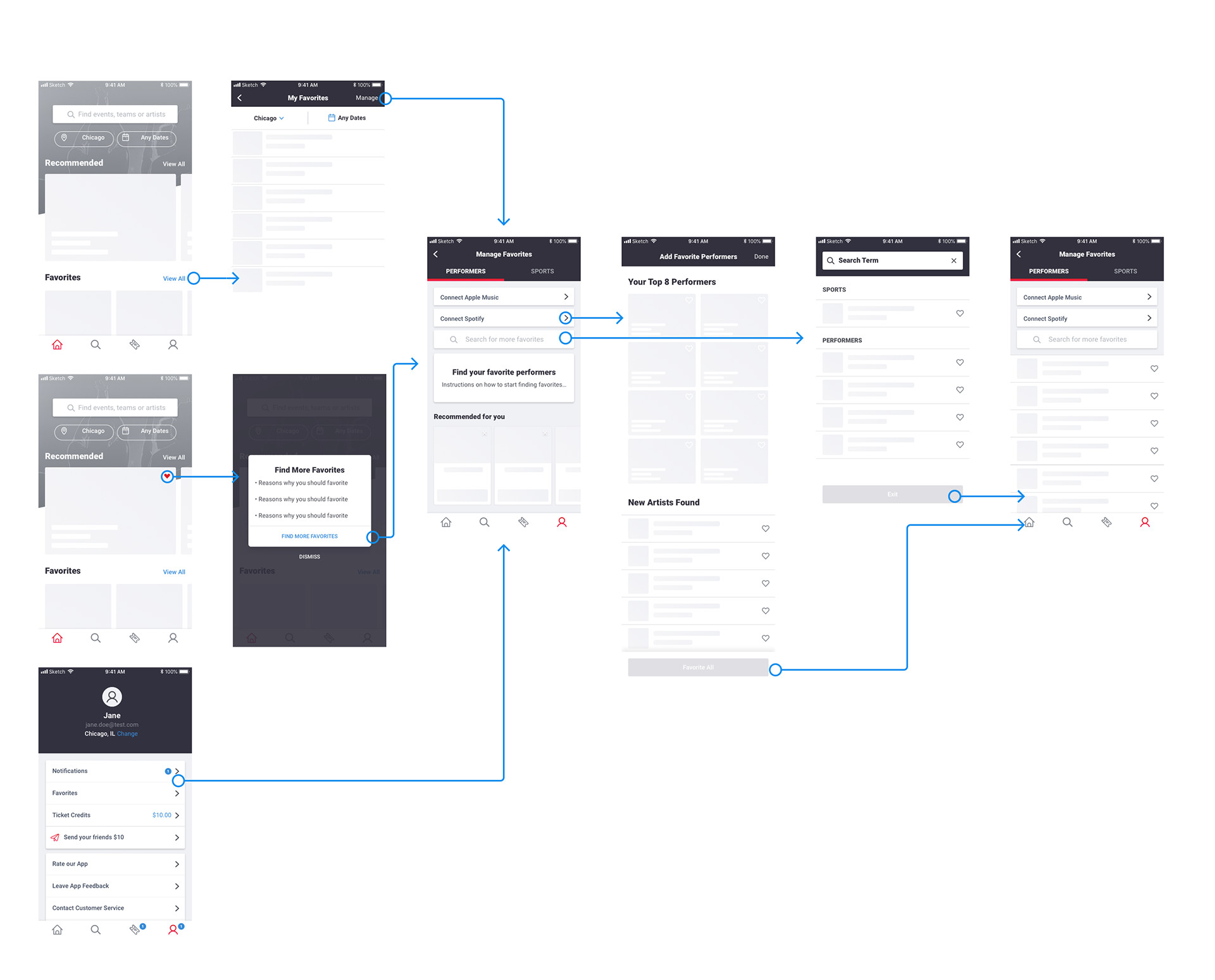 Explored different layouts, UI elements, informational structure and visual treatments for the various pages of the Favorites Management flow.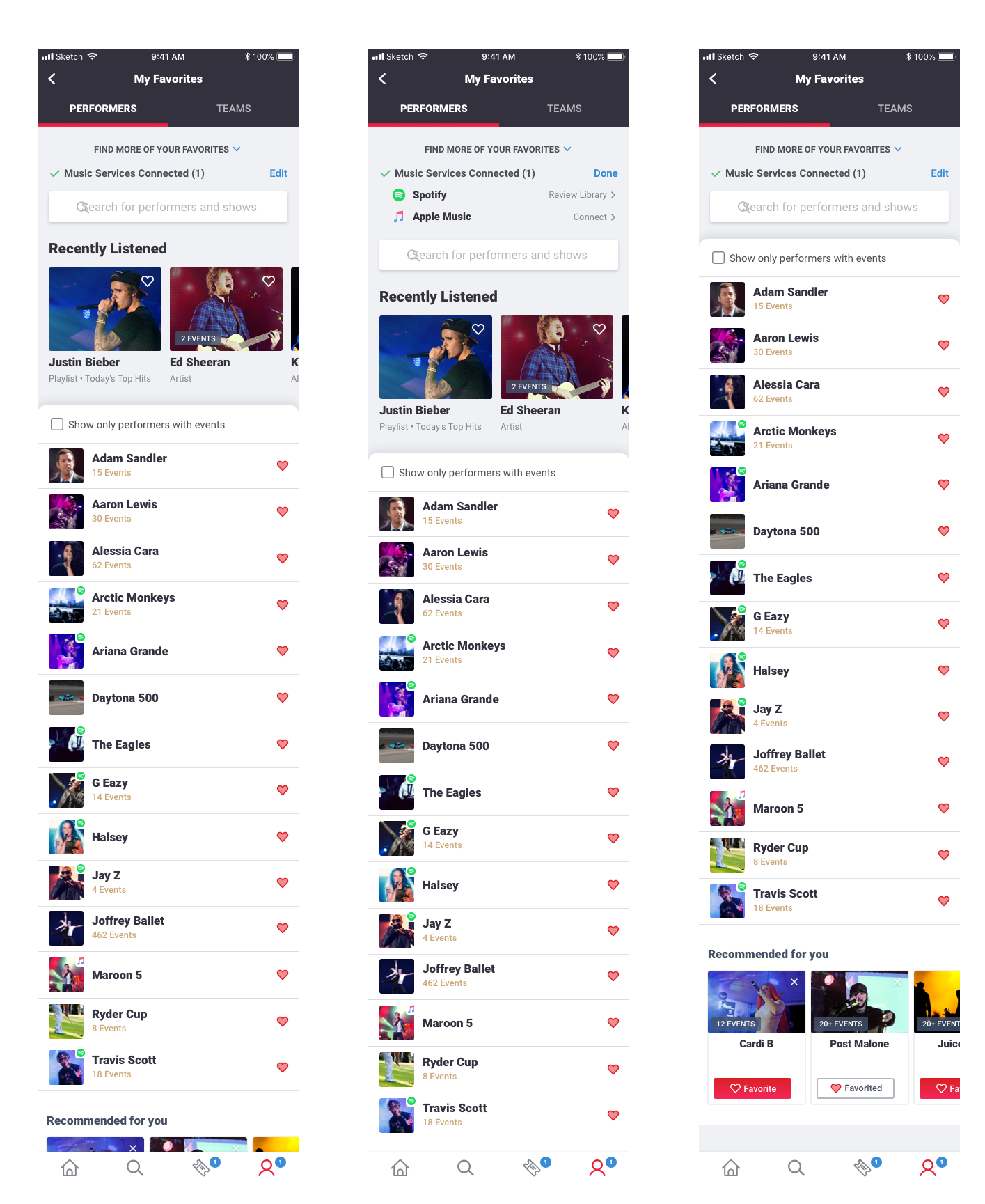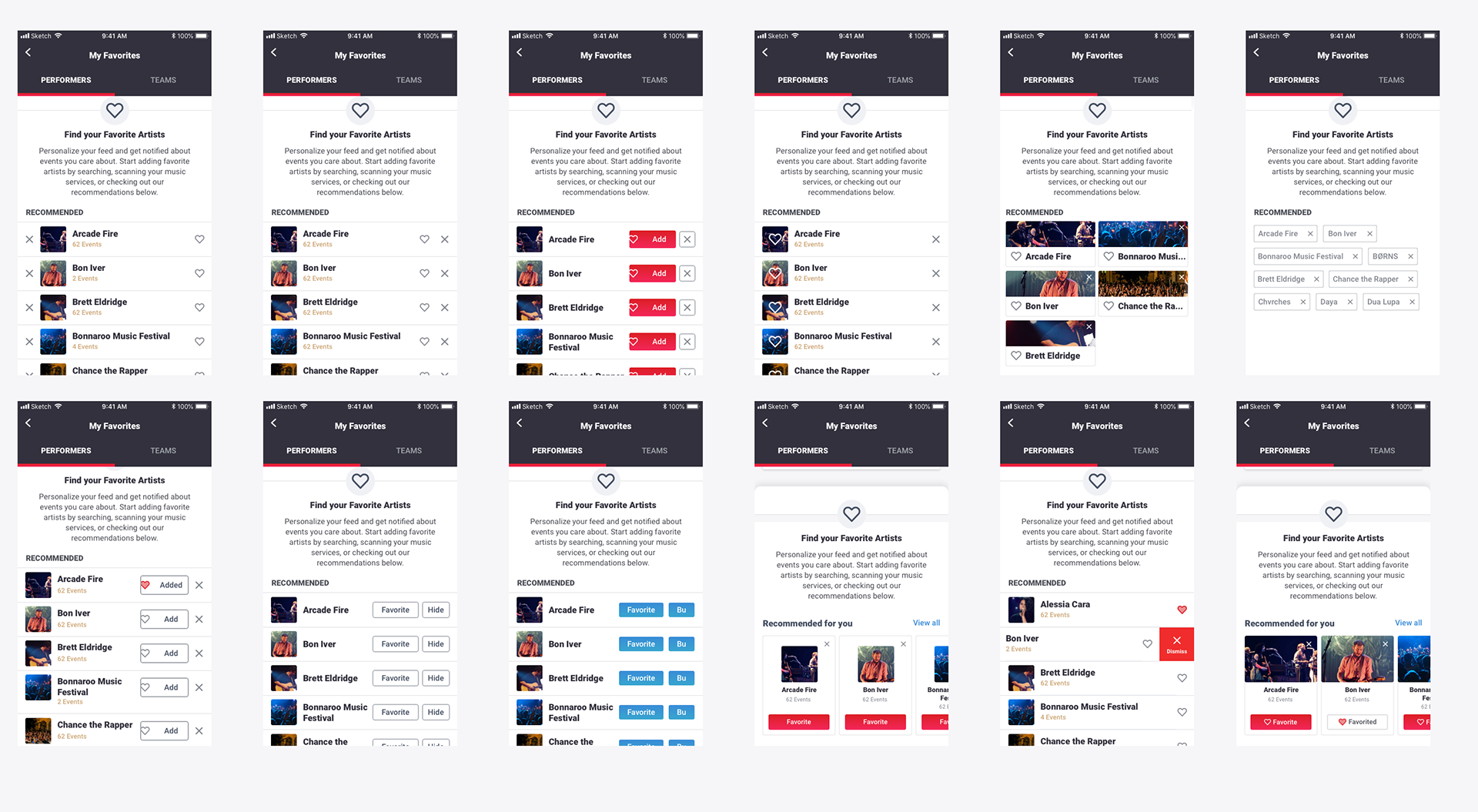 We went through various design reviews with the design team and product to narrow down on best directions to move forward with. Some of those designs were ran through light user to tests to get user reaction and observe difficulties in using these layouts and UI elements.
Designs Ready for Development
Once design direction was finalized, I created designs for all the various possible states. These designs were created in Sketch and handed off to engineering via Zeplin.